Warren County Historical Society
Be sure to attend our annual meeting
March 17, 2018
Patriotism, Courage & Sacrifice
Compiled by Jerry Beatty
The 2017 LCDF Book, Patriotism, Courage & Sacrifice, can be purchased at the WCHS museum for $45 Add an additional $5 if you want it mailed.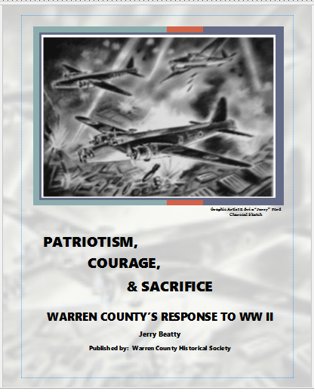 The Warren County Historical Society has published a 400-page book entitled: Patriotism, Courage & Sacrifice: Warren County, Iowa, Responds to WW II written by award winning author, Jerry Beatty. The book lists over 3,200 service members, who lived at any time in Warren County, and includes service and biographical information on most of them. The book contains over 800 pictures of Warren County service members and others who served the nation on the home front and abroad. The study was based on over 100 taped and in-person interviews as well as memoirs, family histories, and other materials. The index contains over 7,000 names. The book is dedicated to the 102 Warren County men who lost their lives during WW II fighting for freedom. It also honors all veterans who wore the uniform and the people back home who supported their efforts by producing the food and materials necessary to win the war. The study outlines the events leading to WW II and examines the participation, sacrifice, and contributions of Warren County service members. Thirty Warren County servicemen were captured and endured the hardships of German and Japanese POW camps; 2 died aboard Japanese transport ships sunk at sea. The book highlights numerous activities on the home front including: war bond and stamp sales, rationing, salvage drives, conservation, civil defense, and the efforts of various groups and organizations, including the Red Cross, to provide quilts and other garments to American troops and relief to people living in war torn countries. Warren County farmers and victory gardeners increased production to feed the troops and starving people; many county residents worked at the munitions plant in Ankeny.
Hours
Thursdays 9:00am-4:00pm
Saturdays 9:00am-12:00pm
Other times by appointment We are located at 1400 W 2nd Ave Indianola, IA. We are next to the Fairgrounds Camping area. Our mailing address is P.O. Box 256 Indianola, Ia 50125. Phone # (515)961-8085. Please see our About Page for a map.

Please Help us Preserve the History of Warren County
NOTE: WCHS has no paid staff; all workers are volunteers. 100% of your donation goes to the maintenance and care of our museum and library collections. We are a 501c3 organization so all donations may be tax deductible.
WCHS MISSION
WCHS MISSION: To collect, preserve, and create interest in the cultural, political, and economic heritage of Warren County, Iowa
Please see our About Page for more information about us.

Recent Donations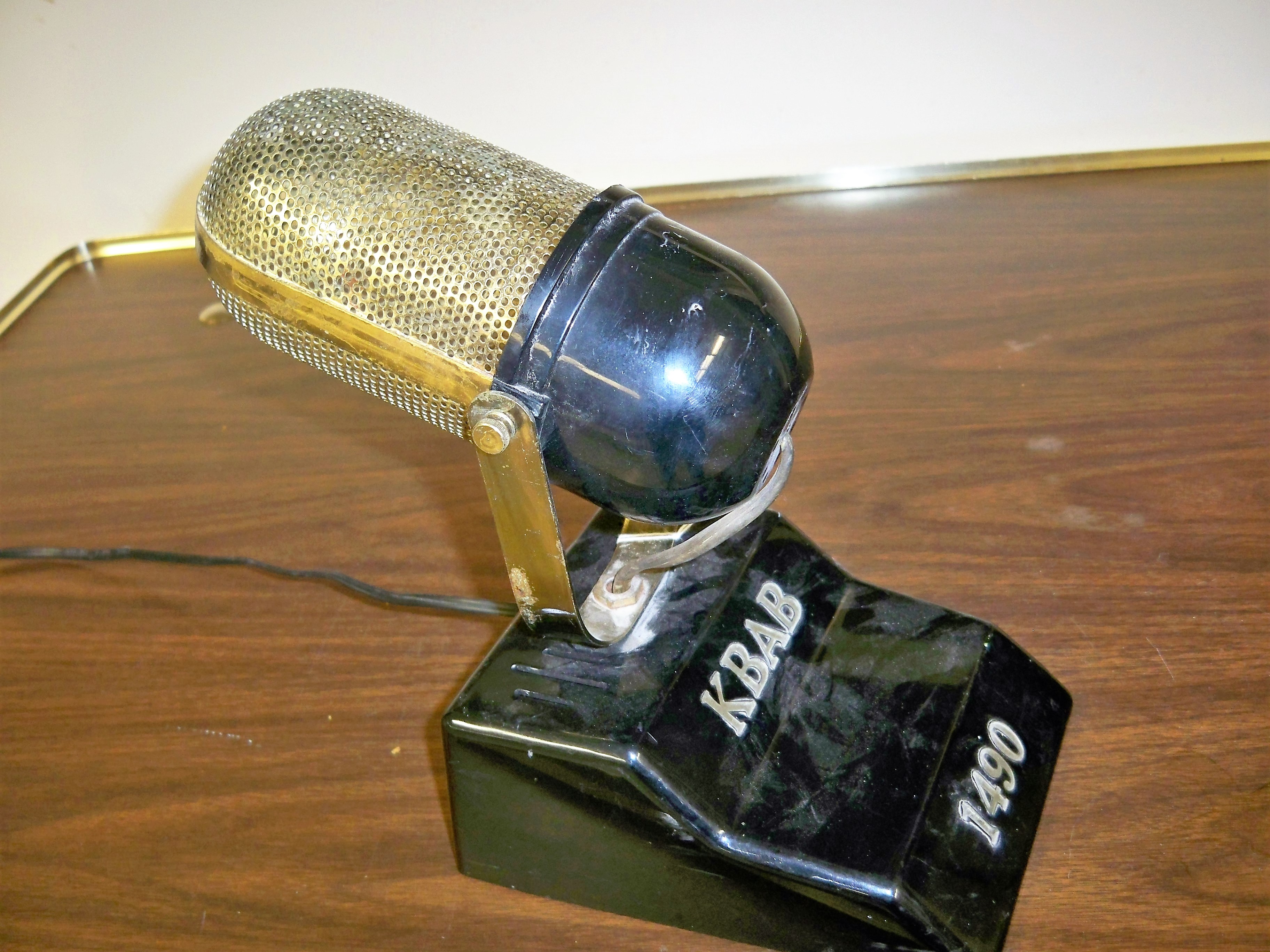 Remember KBAB? Polly Glascock recently acquired one of their microphones for our museum.
***********
Melanie Cornwell from Florida sent us a collection of photos of the Cecil Wright family that she found at a garage sale in Florida. Cecil graduated from Indianola High School and attended Simpson College in the 1920s.