Warren County Historical Society
Liam Christensen, Olivia Apple, & Cailin Barker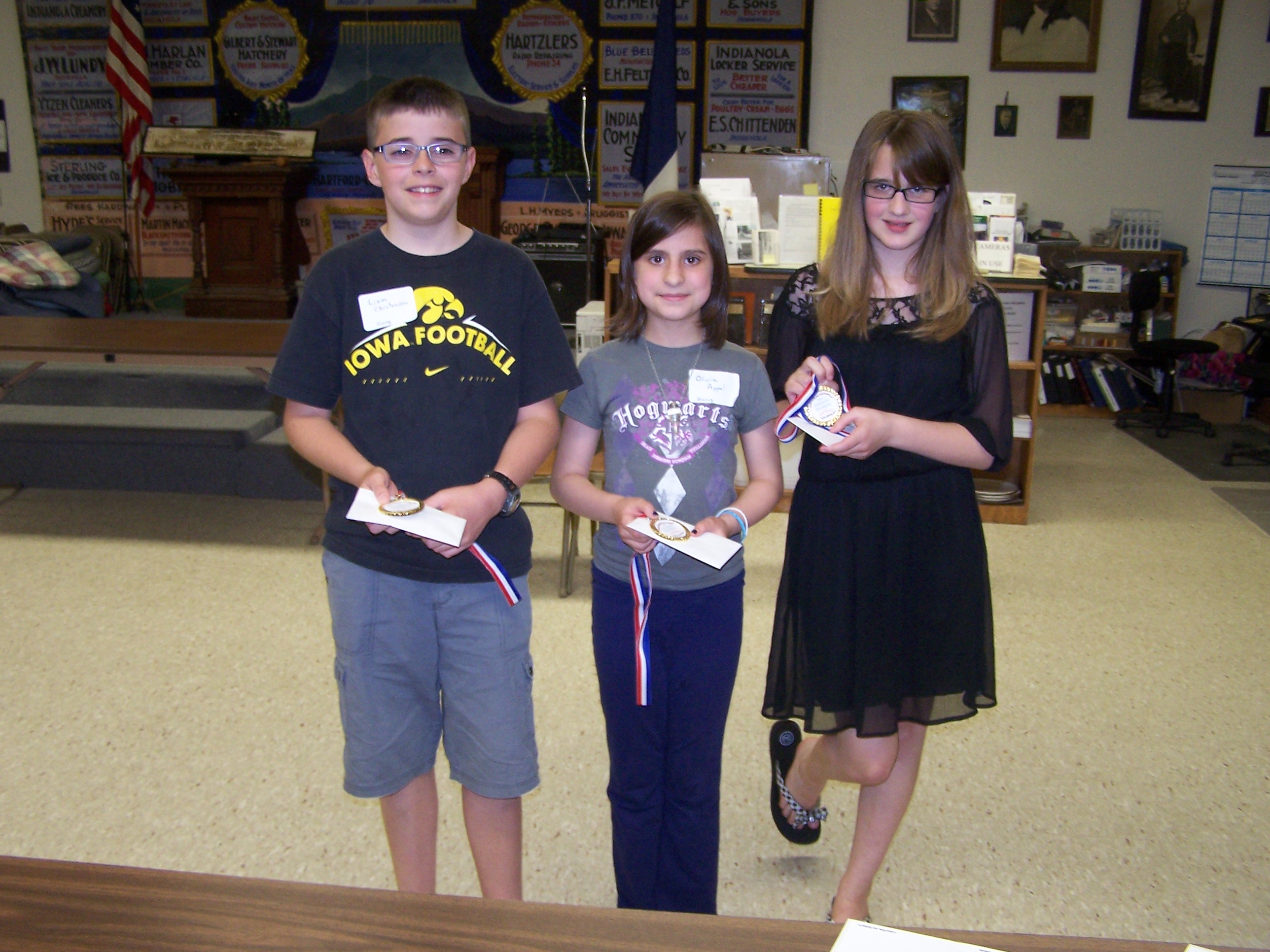 5th Grade Spelling Bee Winners 1st Place Liam Christensen, 2nd Place Olivia Apple, 3rd Place Catlin Barker. The 5th grade spelling bee concludes our 5th grade pioneer days.
Don & Delores Van Ryswyk with Barb & John Sayre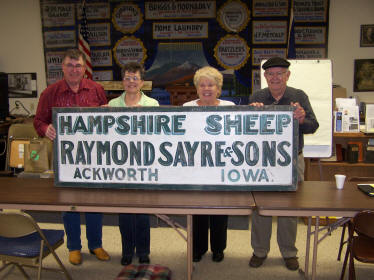 Don Van Ryswyk gave a very interesting and personal account of his friend and partner Bill Sayre at our April meeting. The Sayre family made a significant impact on agriculture in Warren County, throughout the nation and internationally. Don and the Sayre family donated this traveling sign to the Historical Society. They used this sign when showing sheep at the county and state fairs in the 30's through the 60's. John Sayre, pictured here, is Bill's brother.
A fox Kit sticks its head up from its Den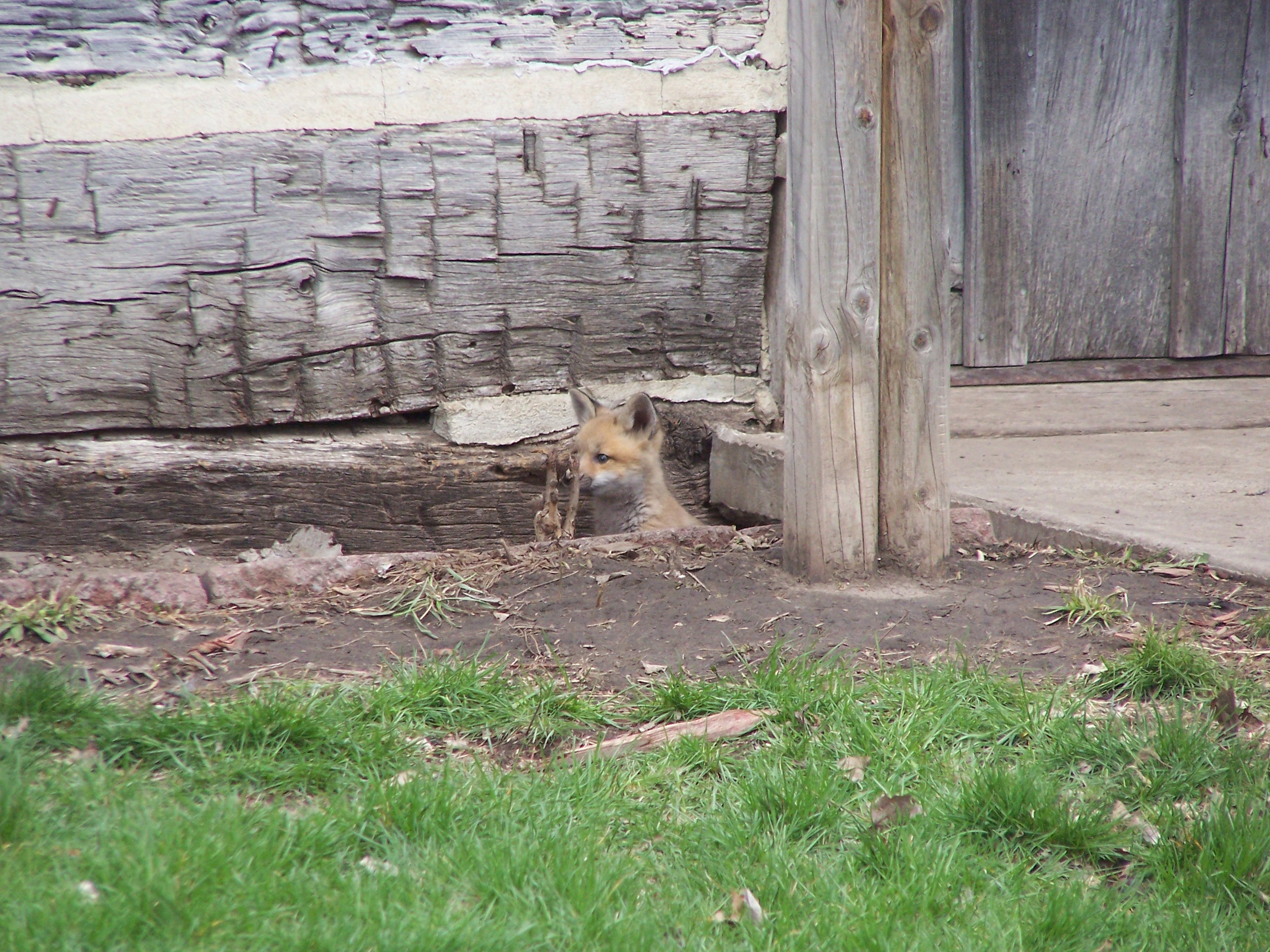 A fox made its den under our Log Cabin in our Heritage Village. There are at least 3 kits.


White Oak Point School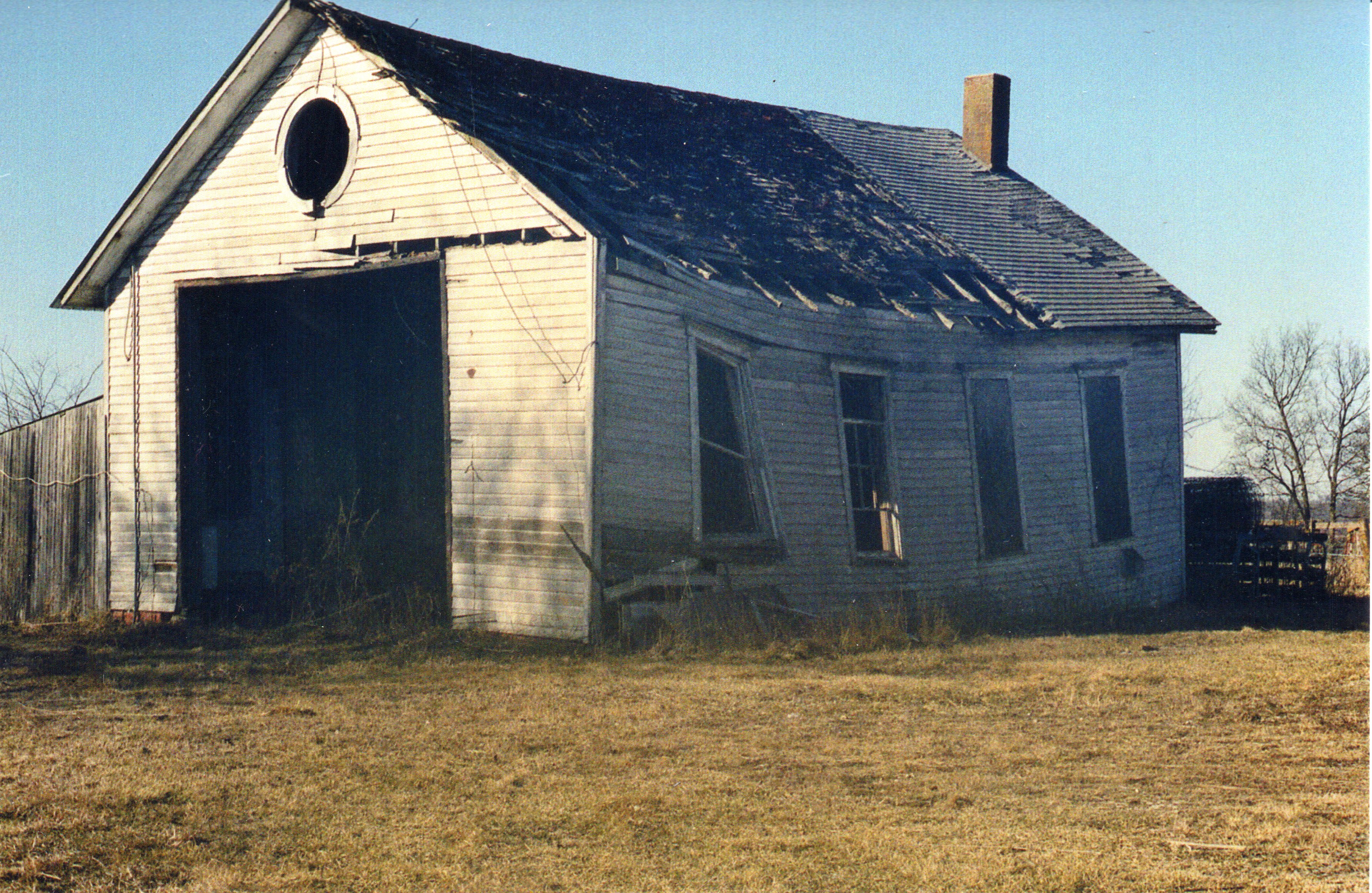 White Oak Point School was located on the Jim Labertew farm west of Indianola. The farmer kept his combine in the school house. This photo was taken 3/8/2002 just after it had survived a passing storm. It was not so lucky in 2004 during the paving of 80th Ave into what became R57 Hwy, the school house was torn down.
This years Log Cabin Festival is featuring Warren County Rural Schools. See more about the Festival on our Log Cabin Festival Page in our News and Events section. See more school house photos on our online Photo Album.

Please Help us Preserve the History of Warren County

Museum Information
Hours
Thursdays 9:00am-4:00pm
Saturdays 9:00am-12:00pm
Other times by appointment


The Warren County Historical Society has garden space for rent to members. We are now managing the community garden space on the property East of the Museum. Dan Porter is manageing the property for us. If you are interested in renting a space you may send us an e-mail or contact Dan at 515-961-6149. Not a member?, please join!
WCHS MISSION: To collect, preserve, and create interest in the cultural, political, and economic heritage of Warren County, Iowa
Please Help us Preserve the history of Warren County. We now accept PayPal and Credit Cards
Please see our About Page for more information about us.